Welcome to Northallerton Town Council's website
Our aim is to make Northallerton a better place to live, work and visit.  Our website includes information about our responsibilities to the local community, who we are and what we do.
Important Corona Virus Update
Due to the release of the government's roadmap, the Town Hall is slowly resuming business as usual whilst ensuring our residents and visitors have the relevant safety measures in place when using the building.  As the country slowly goes back to the new normal, so will our activities, including the re-opening of both halls for hire.
Toilet access in the building remains limited between the hours of 10:00-2:00pm Monday, Tuesday, Thursday & Friday and 8:00-3:00pm Wednesday & Saturday in accordance with the government guidelines.
If you would like to contact us regarding town hall related enquiries please use enquiries@northallertontowncouncil.gov.uk 
If you would like to contact us regarding any council related enquiries please use admin@northallertontowncouncil.gov.uk
And for any financial matters please contact us on accounts@northallertontowncouncil.gov.uk
We hope all our residents stay safe. Please check back for regular updates.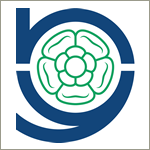 North Yorkshire County Council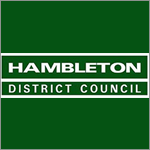 Hambleton District Council