Welcome to Northallerton Town Council's website
Our aim is to make Northallerton a better place to live, work and visit.  Our website includes information about our responsibilities to the local community, who we are and what we do.
We have developed a Strategic Plan to support amenity improvements over the next five years, here are the details:
Northallerton Town Hall is open throughout the week. 
Public Toilet access is as follows: 
8:00am – 3:30pm Monday to Thursday 
8:00am – 3:00pm Friday & Saturday
Town Council office hours are Monday to Friday 10.00am – 1.00pm
If you would like to contact us regarding town hall related enquiries please use enquiries@northallertontowncouncil.gov.uk 
If you would like to contact us regarding any council related enquiries please use admin@northallertontowncouncil.gov.uk
And for any financial matters please contact us on accounts@northallertontowncouncil.gov.uk
We hope all our residents stay safe. Please check back for regular updates.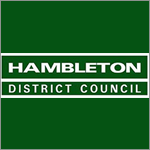 Hambleton District Council